Happy 30th monthsary Hanif!
Review: Are we there yet? A journey around Australia.
This is a treasure my husband found in Sunday Market (typical weekly flea market), costed only $2 and was still in good condition. Okay, we did buy some second books from other places like garage sale or book fair but this is ain't like other common books. This book is more or less a traveling journal from a child's perspective. A girl named Grace is on a 6-month journey all around Australia... in a traveling caravan! Sorry I haven't read about any other informations related to the book, but I guess this is a true story... how fun!
I/m thinking of putting one - two pics as preview here.. but my husband reminded me about the copyright thing.. So, I'll put some previews/pics I found from the internet instead (hahaha is still okay w/ the copyright though?! ...and this is also one of the reasons why it took some time for this post to be published :p... na.... it's just me procastrinating :p)
So here are some excerpts from the book...
)
(Again, there are some pics to tell you how cool the book is :D, it's a review post :D )
They started from Binnum in the South, went to the West - Perth, North - Darwin and so on and so on until the reached Sydney..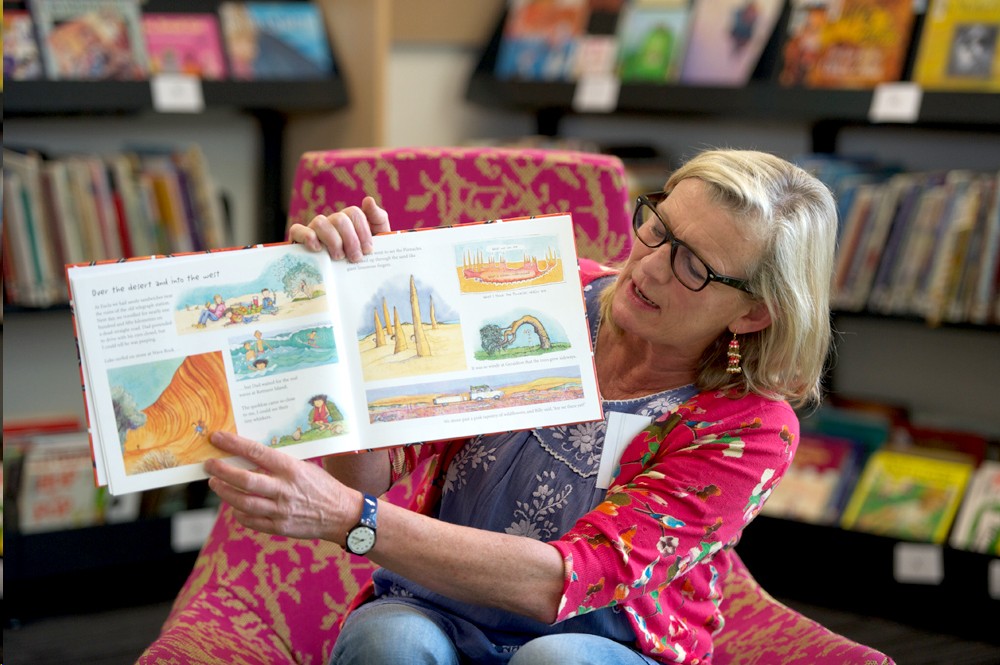 We will spend at least two more years in this country.. then we'll go back to Indonesia. We want our child(ren)
to keep the memories about Sydney or Oz (we want too!) and we think this is a good book to keep and to read again in the future..
Review: To get to me
We found this book in the library just few days ago, and my husband liked it as it portrayed Sydney-related stuff (transportations, to be exact
).
source:
http://www.randomhouse.com.au/books/eleanor-kerr/to-get-to-me-9781742758831.aspx
There is preview too on that page :)
As this is a relatively new book (2013), I couldn't find any excerpts yet. Well but I could tell that there are pictures of the very familiar Sydney Ferry, with the Opera House and Harbour Bridge in the background, a journey to a zoo (we guess it's Taronga Zoo), and some other pics on transportations around Morocco and Sydney.
So the story (again, I read somewhere that the portrayal is all based on true story) is about a boy who lives in Australia named Peter who called his friend Ahmed who apparently lives in Morocco. And by phone, Peter explained to Ahmed that "if you want to get to me you should --- ride your camel, take the bus to the airport, etc etc..
Ahhhh, is there any chance we can get this book for another $2? :D
===================================================================
Other Australia themed books I'm hunting for (and whose preview I'm looking for too, before ordering
)
1.
To the Top End: Our Trip Across Australia
2. This is Australia
3. Ernie Dances to the Didgeridoo
4.
Sophie Scott Goes South
-> this is actually about a journey to the Antarctica; which I found really exciting after exploring all stuff about Antarctica expedition in Hobart Museum.